Has your business jumped on the slack brigade yet?
As a digital marketing agency, we've been avid users of Slack since 2016, long before the hype kicked off. Today, slack is rivalling even the classic email, with over 10 million daily active users.
Regardless of the size of your business, whether you have 6 employees or 60, there are many opportunities to grasp from channels like Slack as marketers.
Inbound marketers will usually have one prevailing role, to produce helpful and interesting content that is valuable to buyers and engages them enough to make a buying decision. We produce various pieces of content, such as: website copy, emails, blogs, social media, the list goes on, but the end goal is always to help a consumer to make a decision.
Often as marketers or in fact in any job, we are so focused on the consumer, that we forget to think outside of the box to solve our own issues internally. Let's pose this question, have you ever thought about joining an industry slack community that relates to your role?
In this next section we will explore exactly what slack communities and channels are, why they could be the perfect solution for your business and some of our recommendations for the best channels to join.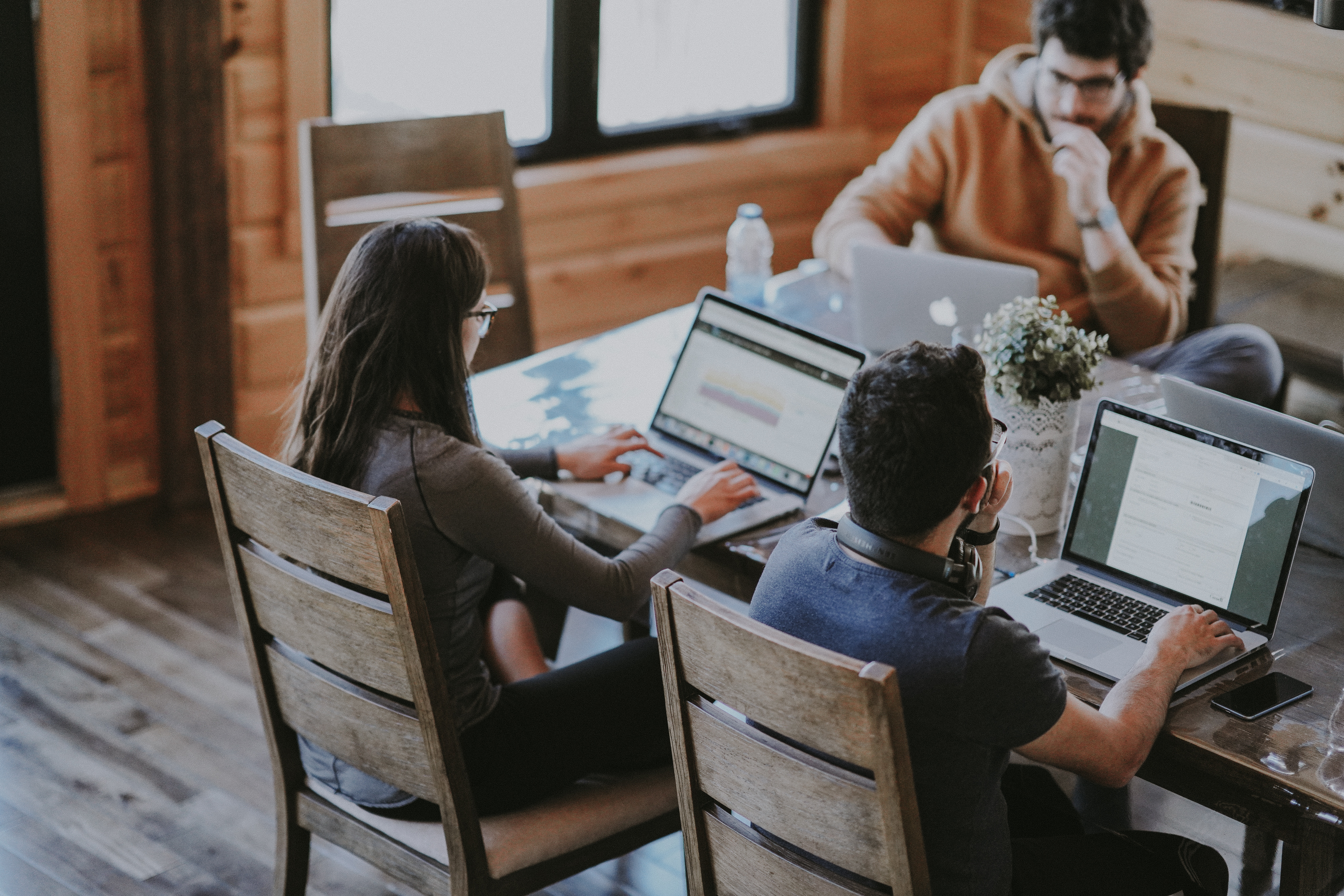 So, what are slack communities and channels?
A slack community is a workspace created within Slack itself, for colleagues to come together and speak about a certain topic.
Each separate community is based around a specific subject or even client (often the case in marketing agencies). Not only are you able to find communities around specific topics, such as: 'digital marketing', you can also find ones that are for your specific job role. Let's say you're an SEO specialist and you're dying to speak to other SEO specialists to answer questions or get advice, there will probably be a slack channel for it! If not, make one!
But, how does this relate to marketers?
There are 4 main reasons why marketers should join a slack community:

1. Education and Inspiration
One of the main drivers for marketers to use slack is for inspiration and education. It's a great opportunity to ask and answer questions with other marketers. Not only does this act as a valuable learning tool, it also opens the opportunity up to become a thought leader in the industry and attract potential customers with your content.
With this in mind, it is also important not to fall into the trap of being self-promotional, no one wants to be 'that guy' who spams people's feeds with their own work every day.

2. Collaboration
There will be many marketers out there who struggle to find people to not only collaborate with but simply run ideas by or get a second opinion from. Being able to collaborate with people in the channel or group can give marketers that added sense of confidence in their work and can seriously help with decision making.
Often, working on projects singularly, without the help of a team, can mean you're missing out on ideas that could make that project even more successful.

3. Feedback and critique
A great benefit of using slack is the 'instant' nature of the communication. How often are you stuck working on a project and in desperate need of some inspiration or a fresh perspective? Slack is the perfect solution to that!
When another member has a burning question about a project they are working on, there is always someone on hand to jump in to try to solve the issue. What could have taken you hours of your time and possibly hundreds of pounds to discover on your own could be easily solved within one Slack thread.
With our time and money as extremely valuable resources, who can say no to asking a huge, diverse group of experts?

4. Connection
Slack communities aren't only a great way to get your questions answered, they're an amazing way to connect with other like-minded marketers from all around the world.
We're all busy with responsibilities and often don't have time for networking events to make new connections. But, joining a Slack community means you can be part of a close-knit group that work together, from the comfort of your own home or office.

The 8 best slack communities for Digital Marketers
1. Online Geniuses

This is one of the largest Slack communities for marketers and one of the most valuable to join. Their channel discusses everything from SEO to email marketing to CRO.


2. Growmance
You may be a growth marketer or simply trying to learn more about how to grow your business and increase lead generation, either way this is the best channel to learn more.

3. Traffic Think Tank (Paid)
Traffic Think Tank is the top Slack resource to use if you are searching for more information around SEO from industry experts.

4. BigSEO
Another channel for those who'd like to gain a deeper understanding of SEO is BigSEO. This channel goes into the latest SEO trends, algorithm updates and more.

5. #Backlinks
This is the best place to ask questions to SEO experts, industry leaders, and other marketers for ways to increase backlinks to your site.


6. Measure
This free Slack community is the go-to for marketers driven and measured by analytics.The measure community has a number of separate channels, including: Google Analytics and Tag Manager, Adobe Analytics and DTM, helpful blogs and podcasts, different conferences to attend, and more.


7. Marketers Chat
This Slack community is a great place for affiliate marketers to discuss everything from PPC, PPV and marketing tools to any relevant news to this industry.


8. Customer Retention/Happiness Slack
Last year, HubSpot transformed the funnel model to the Flywheel to show the importance of connecting marketing and sales with customer service to ensure customer happiness. The Customer Retention/Happiness community is the best place to learn different strategies and methods to increase your company's customer retention rates.