Conventional wisdom when structuring a marketing team is simple. If you're a small company, recruit a core team of marketing generalists that can cover a wide range of activity. If you're a large company, hire marketing specialists that really know an individual area.
Getting the right skill set
However, even in the smallest, one-person marketing team, a true jack of all trades can struggle to contribute real value. Without having an area of expertise, it's hard to be the go-to person when a particular challenge or project comes up.
But hiring specialists also isn't the answer. Without at least some appreciation for how different areas of marketing connect, it can be a challenge for them to know how to work best with others in their team. The problem with specialist roles within a marketing team is that it can restrict collaboration. It also becomes very easy for individuals to become focused on their own personal goals, rather than the overall team goal.
Instead of structuring a marketing team based on generalists vs specialists, consider instead a hybrid approach. Hire generalists that also have a really strong understanding of one or two core areas or hire specialists that can see how their skills fit into the wider marketing puzzle. When assessing potential hires for this structure, consider two questions
1. Do they know a little about every area of marketing?
Look for a solid understanding of how different marketing areas fit and work together. It's not about finding someone who is a master at everything. Even if they're a content writer who is never going to optimise your SEO strategy, find out if they have an appreciation for how content and SEO can work together.
2. Do they have an area of depth that they can contribute to the team?
Even in the smallest marketing team, evaluate how someone can contribute to the team. What is the one skill they know that would make a real difference to marketing overall? Do they really know Google Analytics inside-out? Or are they a marketing automation expert who can help you nurture your leads?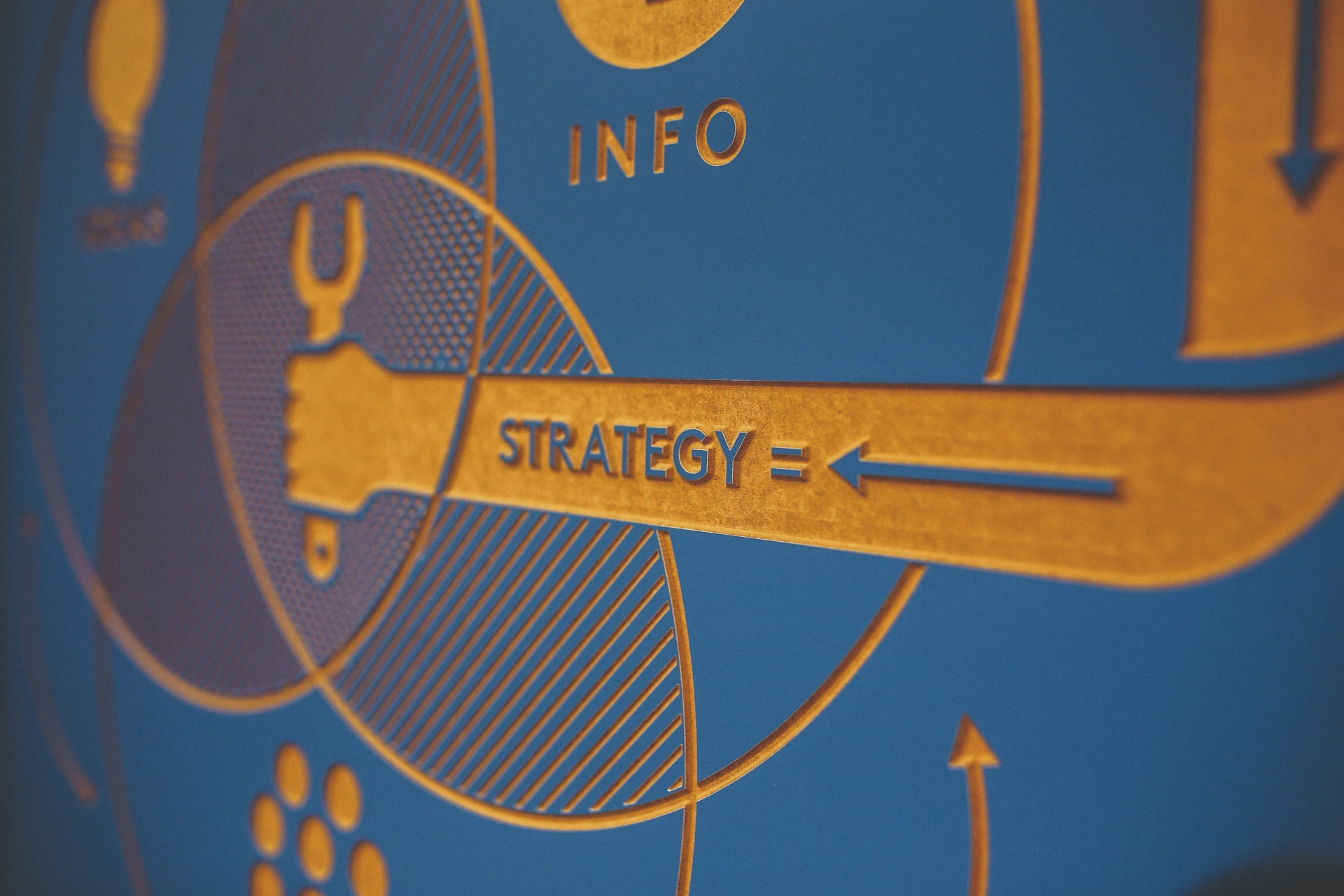 Hiring the right type of people
As well as checking people have the right skillset, it's also about having the right attributes:
1. Driven by metrics
Look for people driven by numbers. Marketing, when done badly, can hide behind smoke and mirrors. Find people that will look into the metrics, set goals and measure against these. Yes, there are parts of marketing like brand that are harder to measure. But find people that are willing to check their assumptions through customer interviews and surveys.
2.Coachable
Look for lifelong learners. Find out where they're learning from e.g. what books they're reading? What podcasts are they listening too? If people aren't investing in learning, consider it a warning flag.
How to Structure a Marketing Team in 2020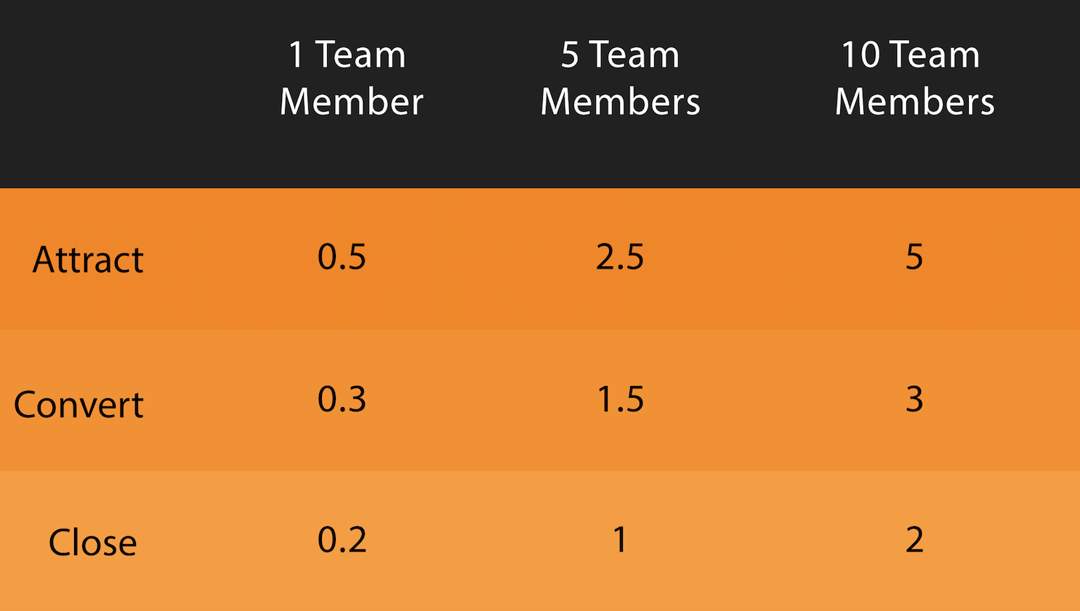 After hiring hybrid marketers, with the right blend of skills and attitudes, how should you then organise them into an effective team? Start by considering how your existing team fits into the three stages: Attract, Convert Close.
Each stage of the funnel has typical activities and job roles:

Attract
Activities: Blogging, Content Creation, SEO, Social Media
Job Roles: Content Writers, Designers, SEO specialist, Social Media Managers

Convert
Activities: Landing pages, CTA, Conversion Rate Optimisation, Lead Nurturing
Job Roles: Lead/Demand Gen Specialists, Conversion Rate Optimisers

Close
Activities: Product Collateral, Sales Enablement

Job Roles: Product Marketers, Sales enablement marketers that spend their time helping sales
Most marketing teams will over-invest in the bottom of the funnel or the close stage of the inbound methodology.
They do this because of pressure from the organisation to generate more MQLs, pressure from sales to create more product marketing collateral and pressure to help win new business.
However, by focusing resource on the bottom of the funnel (or the engage stage of the flywheel), it limits growth opportunities at attract stage an the top of the funnel. Without growing the top of the funnel, getting more people to your website and more conversions overall, it's much harder to grow the bottom of the funnel.
Increasing investment in the top of the funnel and growing website traffic will solve many of the problems that occur further down the funnel, by virtue of simply having more people in the funnel in the first place. Focusing your marketing team resource into the attract stage will help to drive this growth.
In terms of how this looks structurally, it means weighting your resource (regardless of how much or little you have) to focus on Attract, rather than Convert or Close.
For a team of one, this would spending half your time on Attract stage activities and the other half on a blend of Convert and Close. For a team of ten, it means having about five people focus in on the Attract stage, three on Convert and two on Close.
It's not about denying sales teams support they need from marketing, but ensuring that the marketing team overall is structured to help deliver long-term results.
Editor's Note: This post was originally published 21st July 2016. It has been updated for relevancy and freshness.